So my therapist said something maddening last week. Infuriating. I sat, bawling in her office, and she goes and says the most insensitive, the most ludricous…..
I'd worked myself into a full-blown tizzy about the eating disorder clinic I went to last summer. I mean, I went for help and you know what they did? Gave me a dietitian who put me on a re-feeding program when I wasn't at an unhealthy weight to begin with. Madam Dietitian argued that re-feeding isn't the same as weight restoration. And I trusted her like an idiot and followed her program and gained weight. Not just a little. Week after week, pound after pound, they smiled and told me to trust my body, meanwhile my traitor body ballooned out of control and I hated myself even more.
They were trying to make me a happy fat person. They betrayed me.
I sobbed hot, angry tears. Which is super embarrassing. Plus I had make-up on that day. Huge waste. And my cold-hearted counselor said, "I think you're giving it too much stage time. You think about this side of yourself too much. You need to figure out who you are without it."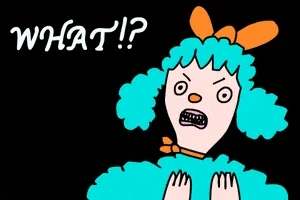 Without it?
How dare you? I came here because of it. Every experience, every memory of my formative years has been tainted by this disorder. Every thought about myself was formed through the lens of "if I was smaller…."
I clamped my mouth and my mind shut, which only validated her point. She said to write about myself. Point out the things I am without it. Stupid. What am I without an eating disorder or body image issues? You can't disconnect me from it. Not really.
And then the little seed started to form. Why am I so against this exercise? Am I being honest with myself about why I hang onto this disease? This little drug I keep in my back pocket? Nope.
The truth is, it is a shield. I use it to protect myself. The real problem is my value. I don't believe I have it on my own. I believe I have more value the smaller I am, and less value the bigger I am. That's problem number one. But, that problem seems to be shrinking with therapy and hard mental work. So, why am I digging in and guarding this disease like it's the last Thai restaurant on earth? Why am I fighting so hard against the idea of letting go?
It hit me pretty hard and I'm not proud of it, but I'm going to say it anyway. Here's the naked, embarrassing truth: I've convinced myself my voice is more legitimate with the drama of the struggle. My point of view means more, somehow, because of what I've been through. So, in some sick way, I believe the disease gives me a reason to be seen. And heard.
And that without it, I don't have a reason to be seen or heard.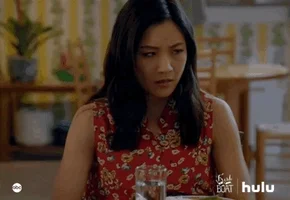 Suck, suck, suckety suck. It's like I'm in junior high all over again trying to think of some interesting story to tell the cool kids so they'll look my way for a second. I'm using it as an identity because the one I was born with doesn't seem enough.
Ugh. I've been marinating in that ever since. I can't be alone in this. Right? RIGHT?? Maybe not everyone picks the same shield, but I wonder how many of us hide our identities, gifts, and talents because we don't think they're legit enough to share.  So we give the other side of ourselves more stage time. The negative thoughts, the beat downs. But we are all so freaking awesome. We are so much on our own. Maybe it's time to give the negative side a rest. Maybe it's time to make that list. Take the thing that's pulling us down, under, and away from our true selves, set it aside, and ask the question. Who am I without it?
I want these lists. I want to hear someone own their unique set of characteristics and abilities. Inspire us, motivate us. Build us. Please. Because we came to this earth with more than enough beauty to share. The ugliness that muddies our idea of ourselves has almost nothing to do with our true selves.
So, I want to know, who are you without it?